Clevercast Learning makes it easy for companies to set up their own web application for live and on-demand video training. Our dual-canvas player allows for a fully automated production of live and on-demand training videos (e-learning courses, webinars, conferences). Clevercast also lets viewers interact with the presenter, moderators and each other through private and public chat.
To qualify for accreditation by professional and governmental organizations, Clevercast tracks and verifies viewing time and attention. Various techniques can be used, which can be selected separately for each live and on-demand video module. Based on your settings, Clevercast will automatically determine whether a viewer has completed a training. You can let Clevercast send the certificates to viewers automatically, or use our detailed reports to assign certificates yourself.
Viewer tracking
The video player continuously makes API calls that allow Clevercast to keep track of what part of the video has been viewed by the endviewer. Clevercast will only consider a course as completed when the viewer has completed a required percentage of the video. This percentage can be determined for each separate learning module.
The application backend provides detailed per-viewer and per-video reporting. It allows administrators to see what part of a video was watched by each of the viewers.
Verified attendance
Moreover, it is possible to enable active viewer checks. This will cause the video player to periodically display a button that the viewer must press within a given number of seconds to confirm his presence in front of the screen.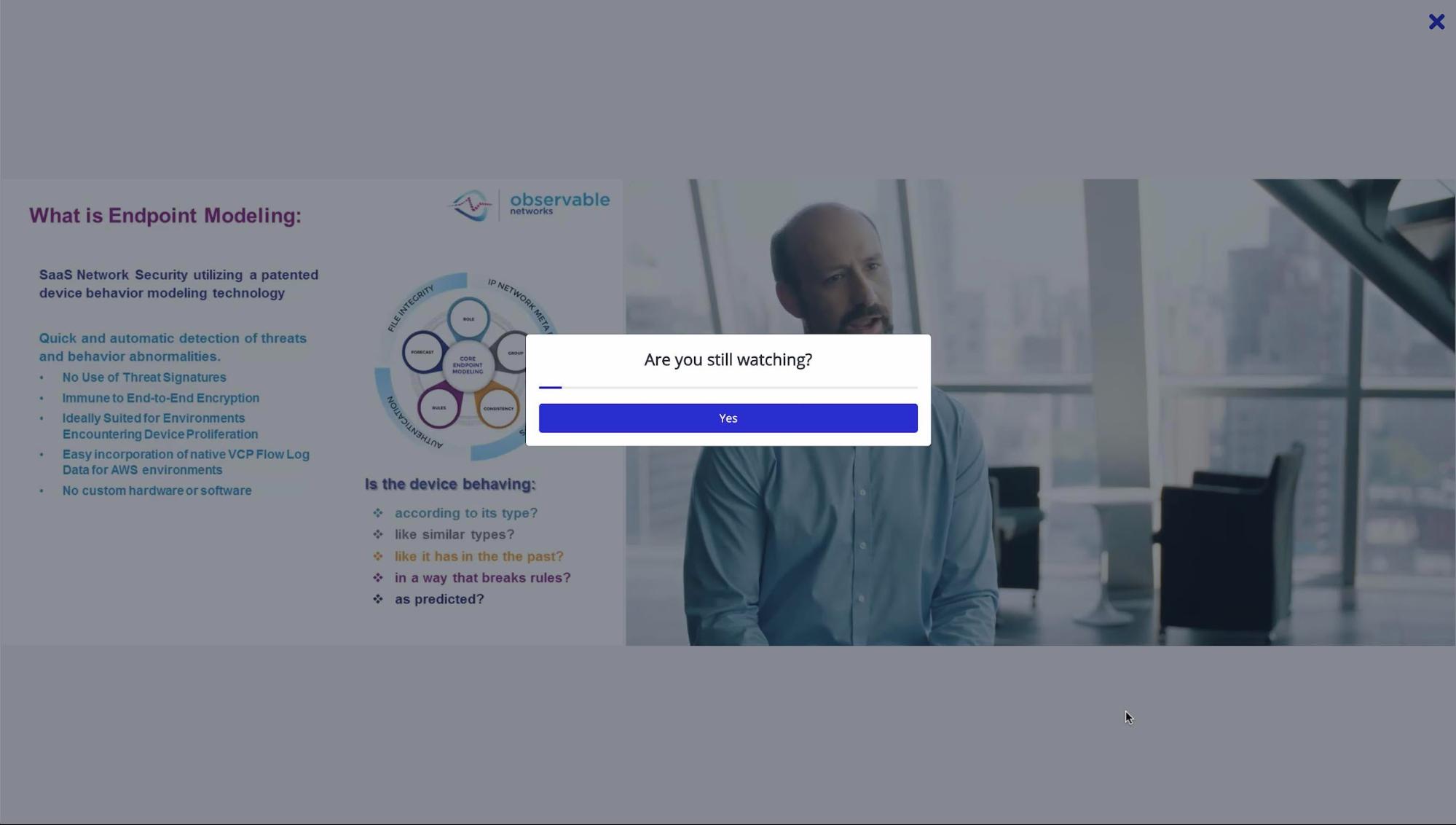 If the viewer doesn't do this in time, the video will be paused until the button is pressed (in case of VoD).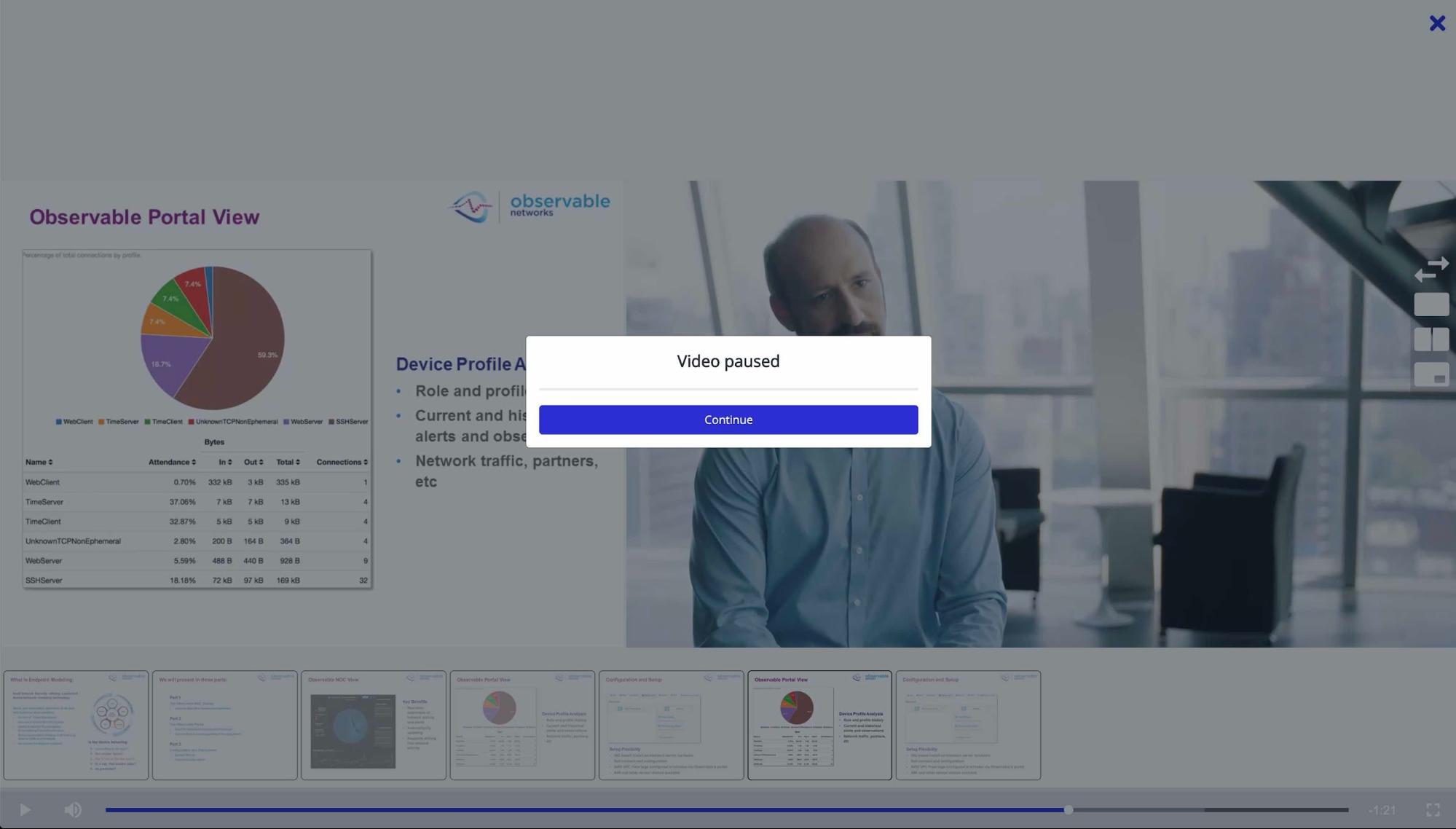 The following aspects of the periodic check can be configured per video:
Minimum number of seconds between two checks

Maximum number of seconds between two checks

Number of seconds a viewer has to press the button
At the beginning of the video, the button is shown after the minimum number of seconds. If the viewer continues to press the button in a timely manner, the time after which the button appears will gradually increase (until the maximum number of seconds is reached).
If the viewer does not press the button in time, the button will reappear next time after the minimum number of seconds.
Quiz after the video
It is possible to add multiple choice questions, which will be asked after the viewer has watched a video. The required percentage of correct answers can be set per video. In this case, Clevercast will only consider a course as completed if this percentage has been achieved. For courses consisting of several videos, a quiz can follow each video.

Multiple choice question

Example of wrong answer
Other tools and techniques
The attention of viewers can also be captured through interactivity. By means of Q&A, chat, surveys, audience polls … viewers can interact with the instructor and/or with each other. These different kinds of interaction can also be saved and monitored.
Finally, there are a number of tools and techniques for achieving specific objectives, which can be set per account. If required to obtain accreditation, additional features can also be added to Clevercast.