Clevercast Player
Elevate Your Viewing Experience with our Customizable HTML5 Video Player
Our state-of-the-art player is designed to deliver the best video experience for your website or platform. Our HTML5 player is built with the latest technology, providing you with smooth playback and zero buffering. It is highly customizable, allowing you to choose the look and feel of your player, and cross-device compatible, meaning that your videos will look great and play smoothly on desktop, tablet, and mobile devices. Whether you're a content creator, marketer, or just someone who wants the best video experience, our player has got you covered.
Customizable HTML5 Player
Use of Clevercast Player is included in all our plans. It is an interactive HTML5 player that works on all modern browsers and devices. It can be embedded on your site and on a third-party platform by simply copying the embed code from Clevercast. Alternatively, you can use its javascript API to instantiate it.
Unlike YouTube or Vimeo, Clevercast offers exhaustive control over your video player. You can style the player even in the smallest details, making sure it maintains the outlook of your website and reflects your corporate identity.
The same goes for the behaviour of the player: settings such as autoplay, loop, buffer size and sharing options can be tweaked to match your requirements, The player can work together with your Ad Server to display advertisements for both live and VoD streams.
Interactive Features
If you embed Clevercast player in your site or third-party platform you also get all its interactive features. These include:
Event status switching: in Clevercast, you can change the status of a live stream. As long as the event status is not set to Started, viewers will not see the stream in the embedded player. Instead, they will see the poster images (or messages) that you have set. You can set a single image or message, or different ones depending on the event status (before, after, during a pause).
Interactive messages: during the live stream, you can show messages in an overlay by typing them in Clevercast's event management console. You decide how long a message is displayed in the player.
Player countdown:​ the player can be configured to display a countdown timer until the scheduled start time of your event. When the event status is set to Started, the timer automatically disappears.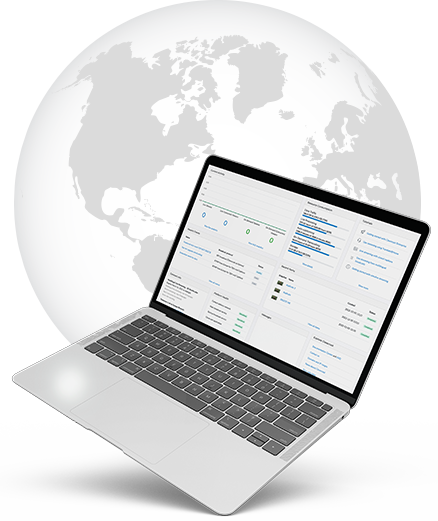 Adaptive Bitrate Streaming
Clevercast uses adaptive bitrate streaming to display the most suitable video stream on any device at any time. Our player can switch dynamically between streams with a different resolution and automatically choose the most suitable stream for the playback device (depending on screen size and available bandwidth, memory, available CPU and GPU resources).
The player supports High Definition (HD) video, live and on-demand. The use of adaptive streaming allows viewers with insufficient bandwidth to watch videos in a lower resolution.
To make this possible, Clevercast transcodes your video stream into different resolutions. For VoD this is done beforehand. For a live stream, the incoming broadcast is transcoded in real time. You decide which resolutions are available to the player. For more info, see how adaptive bitrate streaming works.
Automatic Failover in a Redundant Setup
Clevercast has a main and backup streaming server in different geographical locations. You can send the same broadcast to both servers simultaneously to achieve full redundancy.
Clevercast player will detect if one of the streams is down and automatically switch to the backup stream, without your viewers having to refresh the page. This way, the live stream won't drop out if there is an encoder or local network issue.
The Clevercast platform is also fully redundant. So even in case of a local outage or network problems, you can still continue to manage your live streams.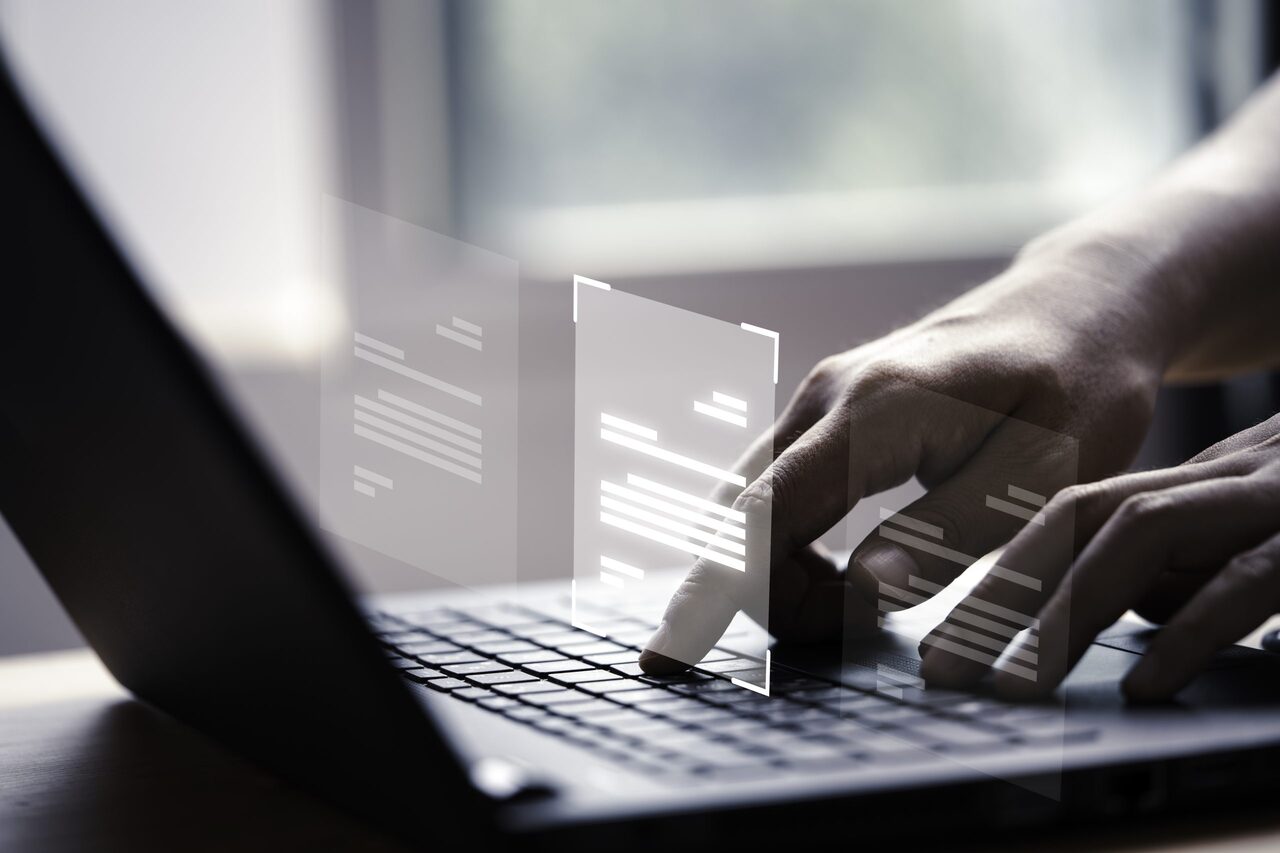 Player Profiles
By default, your account contains two default player profiles: one for live streaming and one for Video on-Demand. A player profile determines the look and feel of Clevercast Player when streaming your video and audio.
The default player profiles can be adjusted to a certain extent. If you want to customize more, create your own player profile and attach it to a VoD item or live event.
You can set a custom profile as the default player profile for VoD and live. This will result in your player being used for any new live event or VoD item. You can also specify the ID of the player profile in the embed code or set it using the Javascript API.
Viewing Profiles
Availability of a live or on-demand stream can be limited to certain countries, domains or IP addresses. This is done by creating viewing profiles, that let you white- and blacklist countries, domain names and IP addresses.
A viewing profile can be linked to a specific live event or VoD item in Clevercast: this causes it to be automatically applied by the embedded player. You can also specify the ID of the viewing profile in the embed code or set it using the Javascript API.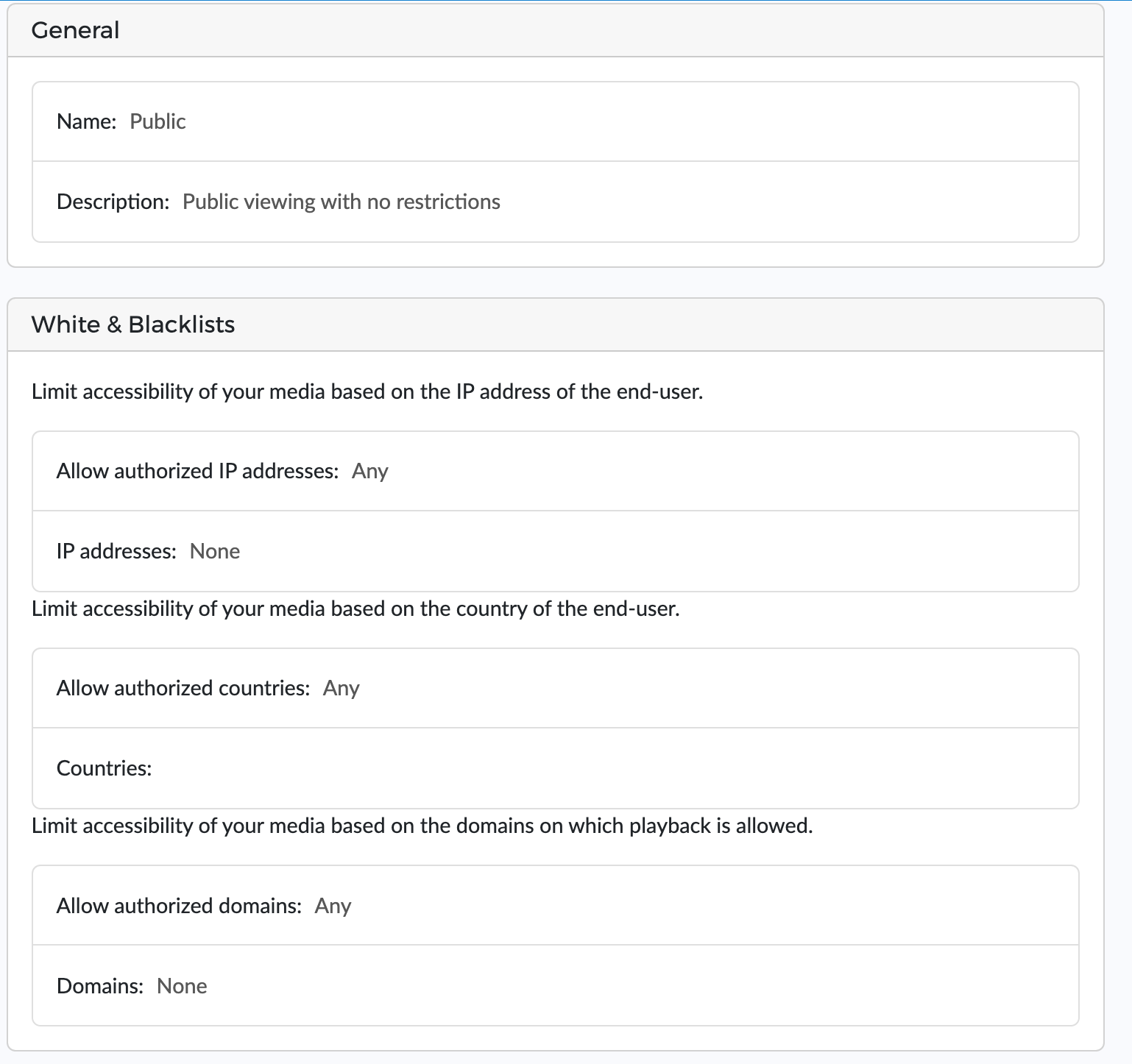 Get Started Now
Start live streaming today with a solution of choice. No credit card required.